Our friendly and sympathetic staff aim to provide the highest level of service from initial telephone call all the way through to the funeral.
Our business is built on understanding, respect and sensitivity. We recognise that, after the passing of a loved one, family and friends have no desire to deal with numerous complicated and upsetting aspects of funeral arrangement. We provide a comprehensive service so that your stress is minimised at the most difficult of times.
Today, Freeman Brothers is able to offer the best possible service to its clients by investing heavily in staff, vehicles and premises. Our notable achievements include the upgrading of the North Parade site to create award-winning premises, and the subsequent opening of facilities in Billingshurst, Crawley and Hurstpierpoint. In addition, Peter Freeman is supported by a dedicated team, some of whom have remained with the company for over 20 years.
As well as providing complete funeral arrangement packages, investment in related facilities enables us to offer bespoke extras such as the inclusion of a tribute website via our partnership with MuchLoved, visits to our private and peaceful chapels of rest and the provision of a headstone or other monumental tribute.
Customer feedback is very important to us. It is good to hear when we are meeting our clients' expectations, but we are always trying to improve our service and do things better. The comments we receive from our customers are always valuable.
Understanding the needs of families and loved ones.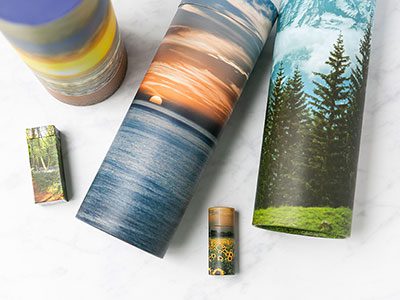 Respect for your wishes
We are here to make a difference to the families we serve by providing a high standard of service and care to help our clients through every step of the funeral process.
Chapel of Rest
Our tranquil Chapels of Rest are calm, private and peaceful, and will provide the intimate surroundings needed for a final goodbye.
J. Gumbrill Monumental Masons
J. Gumbrill, established as monumental masons in Horsham in 1900, is Freeman Brothers' sister company, offering a range of traditional and contemporary memorials in a variety of materials and designs.
Partnered with MuchLoved
We can set up a special memorial website, in tribute to your loved one, where you can share memories with family and friends as well as lighting candles and adding other personal touches. You can collect fundraising donations for a charity in their name, organise events, celebrate anniversaries – and much more.
Can I arrange my own funeral in advance?
Freeman Brothers operates its own prepaid funeral plans whereby the funeral can be paid for at current prices, with no further expenditure, regardless of the date of the eventual death. For more information, please visit our prepaid funeral plans section.
How much does a funeral cost?
It can be hard to know how much a funeral might cost, especially as third-party fees can vary considerably and are sometimes not included in our competitors' quotes. Our easy-to-use estimation tool takes all aspects of the arrangement into account, giving you a realistic view right from the outset, so there are no surprises. Additionally, our statutory information page offers further detail regarding our standardised pricing.
At Freeman Brothers, the staff are dedicated to ensuring that the funeral service you experience is of the highest standard. Our priorities are meeting your needs and taking the time to fully understand your requirements, making a difficult time easier to bear.
Our fleet is comprised of modern Jaguar and Mercedes vehicles, which are maintained to the highest standards by our fully-trained team. They offer comfort for families attending a funeral and help provide a dignified sense of occasion.
Freeman Brothers Funeral Directors was first established in 1855 by current proprietor, Peter Freeman's, great-great-grandfather, Bede Freeman. The exact date is unknown, but we do know that Bede purchased the company's unmistakable North Parade cottage early in the year and settled into life in Horsham. Funeral direction, as a profession, didn't exist then as it does now; Bede's business was initially as a general tradesman. As you can see from his business card, he described himself as a carpenter, painter, paper-hanger and funeral director.
During Bede's lifetime, there were many changes to life in general and the funeral industry specifically. For instance, Bede lived to see both the legalisation of cremation and the introduction of motorised hearses. He operated the business until his death in 1915. His sons took over and, thus, changed the name of the business to the one we use today – Freeman Brothers.
Throughout the twentieth century, Freeman Brothers built a reputation within Horsham as a trustworthy local business. The company has expanded via neighbouring towns, now also serving the communities of Billingshurst, Crawley and Hurstpierpoint.
Freeman Brothers has been serving the local community from North Parade, Horsham for over 165 years. Today, we are able to offer our customers a comprehensive and bespoke service from our modern facility.
Conveniently located in the centre of this historic Sussex village, our dedicated team at Billingshurst takes pride in the comprehensive service they offer the local community and wider Midhurst area.
Situated within walking distance of the town centre and offering ample customer parking, our office in Crawley provides a professional and personal service in a modern, homely atmosphere.
Our new branch in Hurstpierpoint is conveniently located in the High Street and offers off-street parking. We are ideally located to serve the local and wider community with a caring and professional service.